Summer Intensive Dress Code & Required Equipment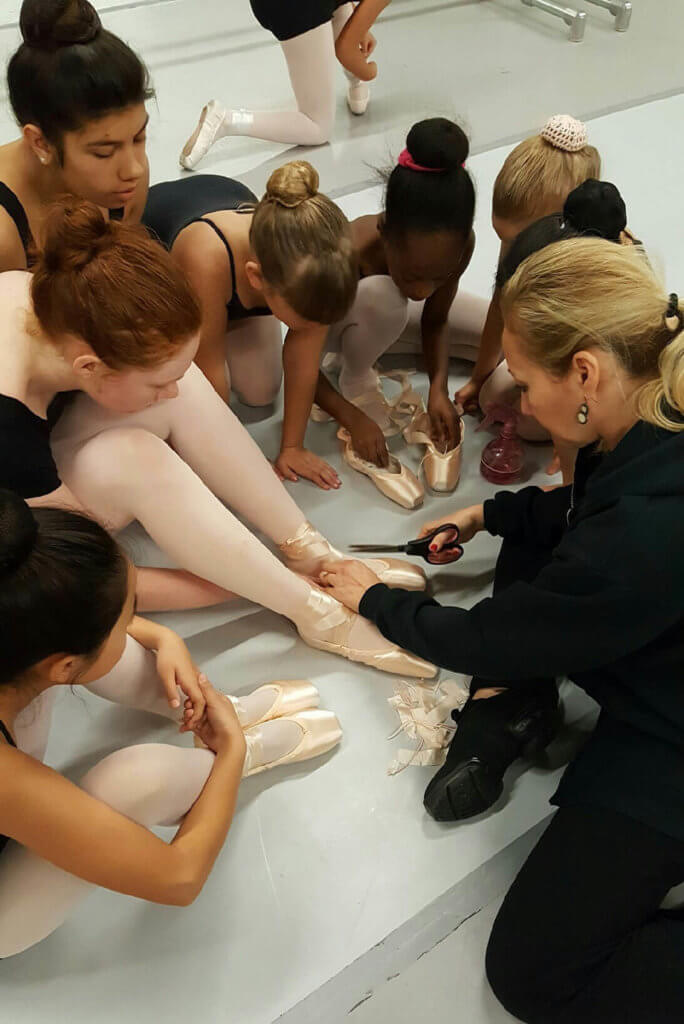 Dress Code:
Females please wear a black leotard, pink tights, pink ballet slippers, pointe shoes (if appropriate), hair neat and secure in a ballet bun. No jewelry other than small earrings.
Males please wear a clean white T-shirt, black tights, dance belt, black ballet shoes. For Lyrical class and Contemporary class, males and females can wear ballet slippers, "foot undies" or go barefoot.
It is recommended that dancers bring a back up set of dance clothes in their bag, in case they need to change.
Required Items:
1. A dance bag with his/her name on all belongings.
2. Plenty of water. We also have a water cooler for refills.
3. Lunch and one or two small snacks, like a power bar, fruit, or yogurt. Please feel free to use our refrigerator and microwave.
4. Medium strength theraband. Size 5.5″ X 5′ for Pilates classes and pre-pointe classes. Most dancers already have one in their ballet bag, but if not, please purchase one. We will use them to strengthen their feet for releve, jumping, pointe work, and for abdominal work and stretching in Pilates class. Write your child's name on the theraband. You can purchase one at any ballet store or online (example here).
5. Small paper notepad and pen for taking notes on corrections from class and also new choreography.
6. Small towel.
7. For female students age 10 and up: small 2 lb. ankle weights for each leg. For male students age 12 and up: small 5 lb. ankle weights for each leg. You can purchase them at a sporting good store, Walmart, Target or online (example here).