Your support contributes to building a strong dance sector in San Jose!
San Jose Dance Theatre has been a key contributor to the San Francisco Bay Area art scene for over 55 years.
San Jose Dance Theatre's Mission is to foster the art of dance through our annual production of the Nutcracker San Jose. While dancer participation fees and ticket sales support the ongoing production, donations enable us to update costumes and sets, support our ability to have a live orchestra, and help us to provide financial-need based scholarships for students and full tuition scholarships for boys. We greatly appreciate your donation!
San Jose Dance Theatre is a 501(c) non-profit organization. Our tax ID# is 94-2233859.
Support San Jose Dance Theatre's The Nutcracker
This year San Jose Dance Theatre would have celebrated its 55th Annual Nutcracker, one of the oldest Nutcracker productions in the state. Due to the COVID crisis this annual event, loved by so many, will not be able to bring live holiday cheer to the San Jose community. 
We are very saddened not to be able to offer this Christmas tradition in 2020 but we intend to return in 2021 stronger than ever. The Nutcracker, for San Jose Dance Theatre, like many other dance companies within the US, supports the company's operations for the entire year. Normally contributing 40% of the organization's annual income, 2020 will see SJDT's revenue drop by over $450,000. 
This is why we need your help to keep The Nutcracker alive! If you have experienced the joy that Nutcracker brings, the love for ballet and music it creates for children, and the community it brings together, please consider donating what you would have spent in ticket sales for this production. 
Our goal is to raise a small portion of the lost revenue through your support this season allowing SJDT to bridge the gap and continue this incredible legacy many years into the future. The average cost of a ticket for our production is $60, with just 670 generous donations we will reach our goal of $40,000. 
As a tribute to our 55 years of continuous production we are filming excerpts of The Nutcracker on location around San Jose for a virtual performance to be available on our new streaming platform SJDT Digital here via SJDT's Friends of the Ballet. Gifts of $25 and above will receive a link to the 2020 Virtual Nutcracker to enjoy during the holidays, and a sneak peek at the building of our new Giant Christmas Tree! (or behind the scenes, etc)
As our gift for doubling your contribution to this campaign, if you donate $120 or more you will also receive a free one-year Membership to our new Friends of The Ballet Program. 
We need your support through this crisis so that the heritage of this extraordinary production can live long into the future. Your continued support at any level of giving means the world to us, and always has for 55 years.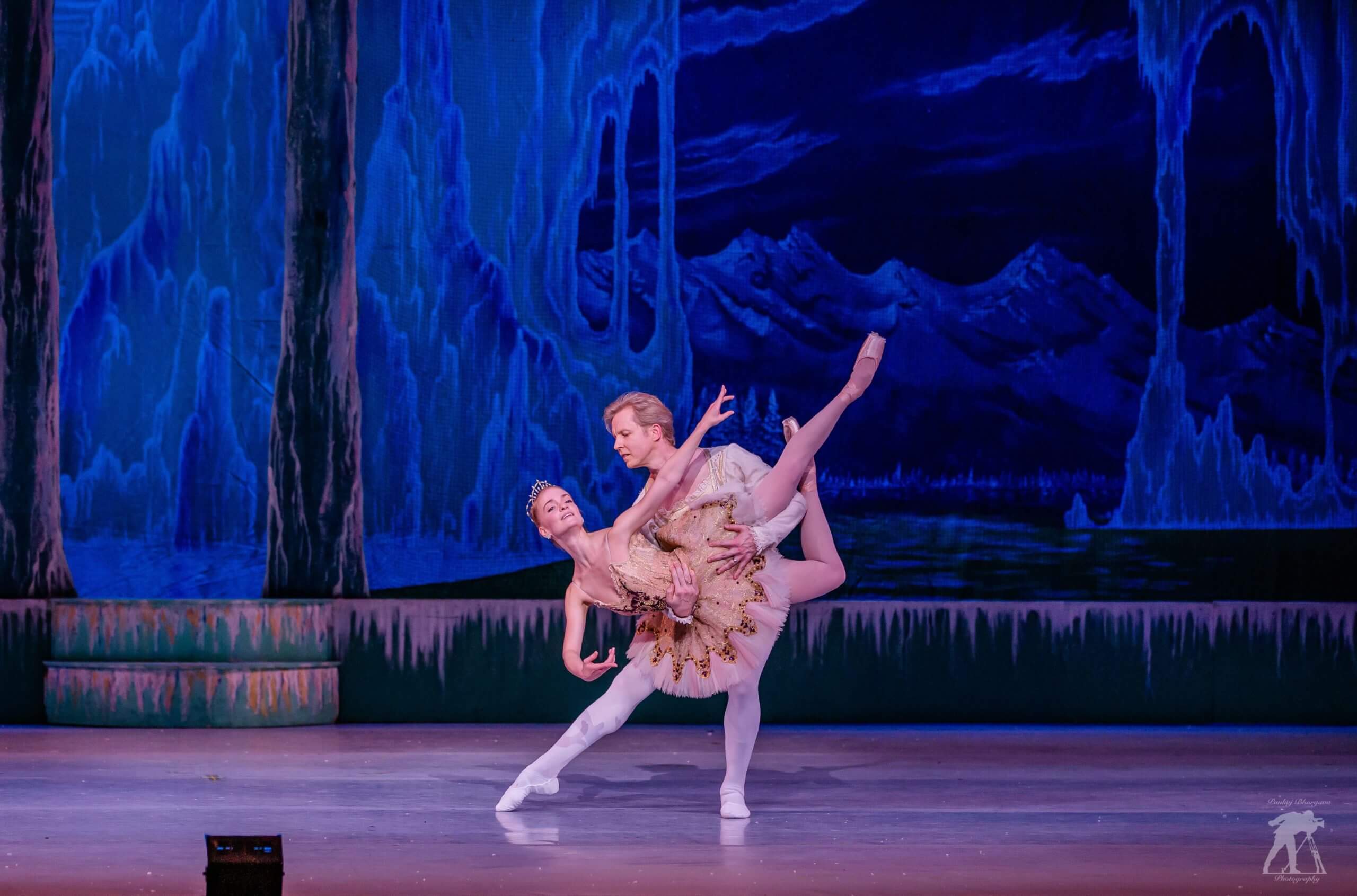 Our performances, outreach programs and academy bring the art of dance to the San Francisco Bay Area. We are passionate about being arts leaders in our city and catering for all members of our community.
Through school visits, Girl Scouts workshops, and highly discounted performances, we bring the art form to the wider communities and demographics which don't have the opportunity to engage in dance.
In 2020 we will celebrate our 55th year as the major dance organization for San Jose. 
These services to the Bay community have continued through the decades thanks to our dancers, volunteers, and donors.
Any donation you can provide will be appreciated.
For more information on our Major donor and corporate sponsorship program click the link below. 
Our thanks for the many volunteer hours, kind donations and financial gifts provided by our supporters.
San Jose Dance Theatre wishes to thank all photographers who have contributed:
Kyle Adler, Jeffrey Hosier, Cecile Carlos-Janicek, Pankaj Bhargava, Abhishek Ahluwalia, Miriam Watson, Rachel Power, Raimond Sinivee