San Jose Dance Theatre's Artistic Vision is guided by the Artistic Director who takes into consideration current market trends and interests. The primary artistic goal of the organization is to create new classical dance experiences for the San Jose and the San Francisco Bay Area audiences. To achieve this, the Artistic Director skillfully designs a strong annual offering of works supporting the growth of the local dance community. 
Artistic Director – Linda Hurkmans
As a child, Linda Hurkmans was trained in Vaganova Technique from Connie Schwarze and performed for San José Dance Theatre. She was then mentored by Larissa Sklyanskaya (Soloist with Bolshoi Ballet), Natasha Papina (Soloist with Kirov Ballet, and the 1st ballet partner of Mikhail Baryshnikov), Benjamin Harkarvy, and Conrad Ludlow (Principal Dancer with New York City Ballet). Hurkmans received a full scholarship to Pacific Northwest Ballet, the Royal Danish Ballet, and at the age of 16, a full scholarship to the University of Utah Ballet Dept.
She danced professionally with The Royal Danish Ballet, the Utah Ballet/Ballet West, The Norwegian Andanse Ballet, Zahkraz Dance, and The Norwegian National Ballet in conjunction with 'The Year of Dance' in Norway and the 1994 Olympics in Lillehammer, Norway. She competed in the 72 country ITI International Ballet Competition in Helsinki, Finland in 1991, and appeared in the CBS Mini-Series "At Mother's Request" starring Stefanie Powers.
Linda Hurkmans holds a Bachelor's Degree in Fine Arts, Cum Laude, in Ballet Performance from Univ. of Utah, a Master's Degree in Psychology from the Notre Dame de Namur University, and full Pilates certifications in Pilates Mat and Apparatus from Turning Pointe Studios and the PhysicalMind Institute. She has taught youth, pre-professional, adult ballet dancers and Pilates students for 18 years in Europe and in the U.S. at Stanford University and Santa Clara University, where she helped found the Pilates program for dancers and athletes. 
Hurkmans' choreography has been performed at the Norwegian State Ballet, Western Ballet, Zohco Dance Co., Santa Clara University, Foothill College, Pasquale Esposito's Italian Christmas, and San Jose Dance Theatre. In 2014, Hurkmans was named the Artistic Director of San Jose Dance Theatre and helped re-open the doors to the academy and rebuilt it to over 100 today. She has choreographed a full length version of "The Nutcracker", 20 original works for the school and company and has staged "La Bayadere Kingdom of the Shades:, "White Swan Pas de Deux", "Swan Lake Four Little Swans","Swan Lake Pas de Trois", "Le Corsaire Pas de Deux", "Paquita Grand Pas Classique" and more. Hurkmans has overseen San Jose Dance Theatre's collaborations with Margaret Wingrove's Dance Co., Foothill College, and performances at SjDANCE Co. Festival, the Montalvo Arts Center, Santana Row Tree Lighting Event, World Wide Women's Festival at Santa Clara University, San Francisco Movement Arts Festival, and the San Jose Center for Performing Arts. On May 25, 2019, San Jose Dance Theatre premiered Linda Hurkmans' new full length "Firebird" at the Hammer Theatre in San Jose.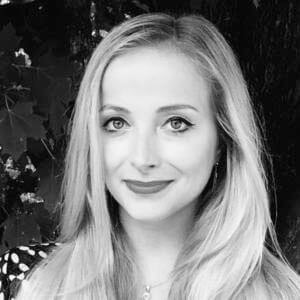 Mariana Zschoerper - Ballet Mistress
Mariana trained at The Bolshoi Theater School from 2000-2007 and performed soloist roles in Brazil, Italy, Germany, France, and Russia. She was chosen to do an internship with The Bolshoi Ballet in Russia and received private coaching by Vladimir Vassiliev and Ekaterina Maximova. Mariana performed Sugar Plum Fairy in the Nutcracker, while completing her internship with The Bolshoi Ballet in Moscow.

Mariana graduated from The Bolshoi Theater School as the Valedictorian of her class, and received a Certificate of Vaganova Method for Teaching. In 2007, Mariana joined the professional Bolshoi Ballet company in Brazil, performed as a soloist. In 2010, Mariana joined Company Ballet in Sao Paolo as a Principal Dancer and competed nationally, receiving many awards for her work in Brazil. She was a Finalist at the Valentina Kozlova International Ballet Competition NYC Senior Division 2015-2016. She won First Place and Honorius at the Bravo Ballet Competition in 2010.

In 2011, Mariana joined the Baltimore Ballet as a Principal Dancer and also coached the advanced dancers in the school. In 2013, she received a merit scholarship to The Boston Conservatory, and in 2017, graduated with her B.F.A. as the Valedictorian.

Mariana Joined SJDT in 2019 as Ballet Mistress.
Michael Pappalardo - Business Development, Operations Manager and Artistic Associate
Michael is the former Artistic Director and CEO of Melbourne City Ballet. He began his classical training with Janice Heale School of Dance in Brisbane, Queensland before being accepted to studying with Queensland Dance School of Excellence and the New Zealand School of Dance‭. ‬Michael worked with the Royal New Zealand Ballet during his time in New Zealand‭. ‬After returning to Australia‭, ‬Michael worked with Queensland Ballet before turning his talents towards business ventures‭.‬

However, Michael and his love of dance found him return to the arts industry, ‬training with Expressions Dance Company and Australian Dance Theatre

Michael joined Melbourne City Ballet as Artistic Director in 2013 and was promoted to Artistic Director/CEO in 2016. There he was able to leverage his business and dance talents building the organization to become Australia's largest classical touring company, performing over 100 shows across Australia, New Zealand and Japan annually. Over his 7 years as Artistic Directo Michael also choreographed many of the company's main works.

Michael Joined SJDT in January of 2020.
Tracy Fuller
A native of Denver, Colorado Tracy Fuller began dancing at age twelve after being inspired by a Nutcracker advertisement. She trained at Colorado School of Dance and Classic Dance Academy and attended Summer Intensives at the Colorado Ballet and Boston Ballet.

At age seventeen she was hired into Colorado Ballet's Studio Company where she performed for three seasons. While at Colorado Ballet she had the opportunity to perform in many incredible productions like Swan Lake and George Balanchine's Serenade. Tracy then spent two seasons as a Soloist at Ballet Fantastique.

During the Covid-19 crisis she co-founded and danced with Fermata Ballet Collective and continued her training with John Grensback. Tracy is excited and honored to begin her second season with San Jose Dance Theater.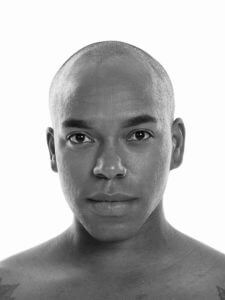 Augusto Cesar
Augusto Cezar started his dance training when he was 7 years old in Sao Paulo, Brazil. During his eight years as a student at Conservatorio Carlos Gomes and Especial Academia de ballet, Cezar had the Opportunity to perform notable works such as Basilio in Don Quixote, James in La Sylphide where he placed First in the biggest Ballet Competition in South America.

In 2010 he was selected to represent his Country at the USA International Ballet Competition where he won a contract to Nashville Ballet.

Augusto worked as a Soloist with the Nashville Ballet from 2011 - 2017 where he performed key roles such as the Jester in Nashville Ballet Artistic Director & CEO Paul Vasterling's Cinderella, Blue Bird in The Sleeping Beauty, the clever Bonvolio in Vasterling's Romeo & Juliet and the title role in Vasterling's world premiere production of Peter Pan. He was also featured in Dominic Walsh's The Whistling. In addition to being a ballet dancer, Augusto enjoys teaching Ballet, Jazz and Irish step dancing, in which he is also professionally trained.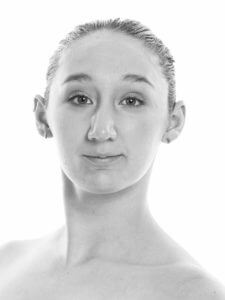 Julienne Ramskov
Julienne Ramskov was trained by San Jose Dance Theatre and spent summers at the Kirov Academy of Ballet in Washington D.C. and at the Royal Danish Ballet Summer School in Copenhagen. She danced many leading roles for San Jose Dance Theatre's productions of The Nutcracker , Paquita Grand Pas Classique , excerpts from Swan Lake and had original choreography set on her by Artistic Director, Linda Hurkmans. Julienne was accepted to the Kirov year round program on scholarship and graduated in 2018.

Julienne performed in the Cuban National Ballet's production of Giselle at the Kennedy Center and in excerpts from The Nutcracker for the Russian Embassy in D.C. After graduation, Julienne was accepted by the English National Ballet School and was able to work and perform with the English National Ballet school and company. Following that she joined Menlowe Ballet as an apprentice and performed in their production of It's a Wonderful Nutcracker, Artistic Director Michael Lowe .

Julienne is now very excited to join San Jose Dance Theatre as a company member for her second season..
Patricio Di Stabile
Patricio started his ballet training at the age of 13 with The School of Teatro Colon, in Buenos Aires.

At the age of 16, he was honored with a Full Scholarship to the Ballet Academy East in New York City under the artistic director Darla Hoover. In New York, he also trained with Master Willy Burmann. He participated in Moscow International Ballet Competition and after returned to Buenos Aires to finish his studies with Teatro Colon, participating in productions with the company.

Patricio is currently producing and choreographing his first Project. The project is an independent dance documentary film about four Argentinian Ballet dancers around the world called "Aislamiento Social" and its premiere will be very soon.

He is really excited to join San Jose Dance Theatre for the 2021 - 2022 season.
Elise Holmes
Elise Holmes began her training at Pasadena Dance Theatre under Cynthia Young and Laurence Blake. In 2015, she was the recipient of the Pasadena Arts Council Young Artist Award for Dance. She spent summers studying at Ballet Arizona and on scholarship at Boca Ballet Theatre where she performed in Dan Guin's Coppélia.

She went on to the University of California, Irvine (UCI) where she received her B.F.A in Dance Performance with a minor in Biological Sciences. During her time at Irvine, she was the recipient of the William J. Gillespie Scholarship and performed featured roles in excerpts from La Bayadère, Le Corsaire, and La Sylphide. She also traveled to Shanghai, China as part of UCI's East Meets West Dance Festival.

Holmes returned to Pasadena Dance Theatre for two seasons as a soloist appearing in their fall gala and their Nutcracker production. In 2020, Elise joined San José Dance Theatre as a Trainee performing roles such as the Coulante Fairy in Sleeping Beauty and being featured in original works by Linda Hurkmans, Michael Pappalardo, and Mariana Zschoerper.

Elise is excited to return to San José Dance Theatre for the 2021-2022 season.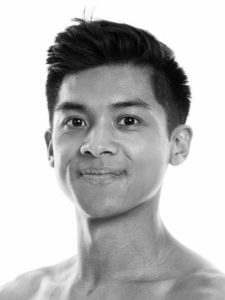 Jeriel Garcia
Jeriel Garcia began training in hip hop at a young age and slowly transitioned into contemporary and ballet.

He began his formal ballet training at San Jose Dance Theater under Linda Hurkmans. While taking classes at SJDT, he participated in their productions of Nutcracker as well as their Spring performances.

After San Jose Dance Theatre, Jeriel received a BA in Biological Sciences at the University of California, Santa Barbara.

While attending university, he participated in various productions directed and choreographed by faculty members of the UCSB Dance Department.

This is Jeriel's second season with San Jose Dance Theatre.
Amir Sanders
Sydney Strong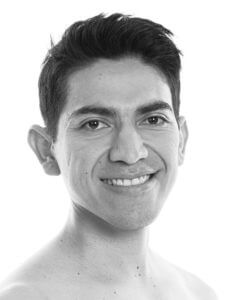 Lino Cesar Vazquez
Erick Aguirre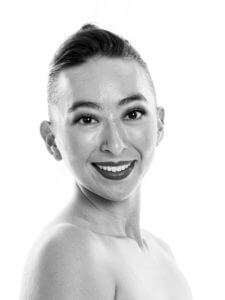 Hollie Rudolph
All photos and headshots are thanks to Kyle Adler Photography 
Madeline Houk
Madeline Houk began her training at the San Elijo Dance and Music Academy in San Diego before attending Walnut Hill School for the Arts. Her summer studies include the Pacific Northwest Ballet, the School of American Ballet, and the San Francisco Ballet. She was then accepted to Pacific Northwest Ballet's Professional Division program on full scholarship.

The following season she joined the Los Angeles Ballet, where she danced for seven consecutive seasons. Her featured roles there include "Third Theme" in Balanchine's "The Four Temperaments","Dark Angel" in Balanchine's "Serenade" and Bournonville's "Napoli pas de six". Madeline joined the American Contemporary Ballet as a principal dancer in 2019 where she danced principal roles in Balanchine's "Who Cares?" and "Raymonda Variations" as well as Lincoln Jones' "Death and the Maiden", "Astaire Dances" and "The Nutcracker Suite".