Artistic Director, Choreographer, Main Teacher
As a child, Linda Hurkmans was given detailed Vaganova training from Connie Schwarze and performed for San José Dance Theatre. She was then heavily mentored by Larissa Sklyanskaya (Soloist with Bolshoi Ballet), Natasha Papina (Soloist with Kirov Ballet, and the 1st ballet partner of Mikhail Baryshnikov), Benjamin Harkarvy, and Conrad Ludlow (Principal Dancer with New York City Ballet). Hurkmans received full scholarships to Pacific Northwest Ballet, the Royal Danish Ballet, and at the age of 16, a full scholarship to the University of Utah Ballet Dept.
She danced professionally with The Royal Danish Ballet, the Utah Ballet/Ballet West, The Norwegian Andanse Ballet, Zahkraz Dance, and The Norwegian National Ballet in conjunction with The Year of Dance in Norway and the 1994 Olympics in Lillehammer, Norway. She competed in the 72 country ITI International Ballet Competition in Helsinki, Finland, 1991, and appeared in the CBS Mini-Series "At Mother's Request" starring Stefanie Powers. Linda Hurkmans holds a Bachelor's Degree in Fine Arts, Cum Laude, in Ballet Performance from Univ. of Utah, a Master's Degree in Psychology from the Notre Dame de Namur University, and full Pilates certifications in Pilates Mat and Apparatus from Turning Pointe Studios and the PhysicalMind Institute. She has taught youth, pre-professional, adult ballet dancers and Pilates students for 18 years in Europe and in the U.S. and at Stanford University and Santa Clara University, where she helped found the Pilates program for dancers and athletes. Hurkmans' choreography has been performed at the Norwegian State Ballet, Western Ballet, Zohco Dance Co., Santa Clara University, Foothill College, Pasquale Esposito's Italian Christmas, and San Jose Dance Theatre. In 2014, Hurkmans was named the Artistic Director of San Jose Dance Theatre and helped re-open the doors to the academy and rebuilt it from 0 students to over 100 today. She has choreographed a full length version of "The Nutcracker", 20 original works for the school and company and has staged "La Bayadere Kingdom of the Shades:, "White Swan Pas de Deux", "Swan Lake Four Little Swans","Swan Lake Pas de Trois", "Le Corsaire Pas de Deux", "Paquita Grand Pas Classique" and more. Hurkmans has overseen San Jose Dance Theatre's collaborations with Margaret Wingrove's Dance Co., with Foothill College, and performances at SjDANCE Co. Festival, the Montalvo Arts Center, Santana Row Tree Lighting Event, World Wide Women's Festival at Santa Clara University, San Francisco Movement Arts Festival, and the San Jose Center for Performing Arts. On May 25, 2019, San Jose Dance Theatre premiered Linda Hurkmans' new full length "Firebird" at the Hammer Theatre in San Jose.
Ballet Mistress, San Jose Dance Theatre
Mariana began her
ballet training
at the age of 3, scoring the highest admittance score of 8,000 children applying for The Bolshoi Theater School in Brazil. Mariana trained at The Bolshoi Theater School from 2000-2007 and performed soloist roles in Brazil, Italy, Germany, France, and Russia. She was chosen to do an internship with The Bolshoi Ballet in Russia and received private coaching by Vladimir Vassiliev and Ekaterina Maximova. Mariana performed Sugar Plum Fairy in the Nutcracker, while completing her internship with The Bolshoi Ballet in Moscow.
Mariana graduated from The Bolshoi Theater School as the Valedictorian of her class, and received a Certificate of Vaganova Method for Teaching.
In 2007, Mariana joined the professional Bolshoi Ballet company in Brazil, performed as a soloist for 3 years, and also started her teaching career that year. In 2010, Mariana joined Company Ballet in Sao Paolo as a Principal Dancer and competed nationally, receiving many awards for her work in Brazil. She was a Finalist at the Valentina Kozlova International Ballet Competition NYC Senior Division 2015-2016. She won First Place and Honorius at the Bravo Ballet Competition in 2010.
In 2011, Mariana joined the Baltimore Ballet as a Principal Dancer and also coached the advanced dancers in the school. In 2013, she received a merit scholarship to The Boston Conservatory, and in 2017, graduated with her B.F.A. as the Valedictorian.
In 2016 and 2017, Mariana performed as a guest in many schools for The Nutcracker and as a Principal Dancer for Charleston City Ballet. Mariana has had the opportunity to perform with stars of the ballet world: Alla Scalla di Milano, European Ballet UK, Natalia Osipova, Ivan Vassiliev, Marianlea Nunez, Ekaterina Krysanova, Marta Romagna, Marcelo Gomes, Tiago Soares, Cecilia Kerche etc.
Mariana has trained rhythmic gymnasts in Brazil and in Canada and choreographed for and privately coached gymnastic and ballet students for competitions.
Mariana also has a certification in acting for TV and completed two years of college for journalism in Brazil . She is fluent in English, Portuguese and has basic Russian, French and Spanish. Mariana was personally chosen to assist San Jose Dance Theatre's Artistic Director, Linda Hurkmans, and she looks forward to working with the dancers, teachers, board and wonderful families!
Level 4, 5, 6 Men's Class, Pas de Deux class
Mikhael Plain was born and raised in Northern California. His training included a 5-year apprenticeship with the Sacramento Ballet as a teenager.
Mikhael began his professional career with the San Francisco Ballet in 1995. While with SFB, Mikhael distinguished himself in featured roles that included the American premier of William Forsythe's The Vertiginous Thrill of Exactitude, David Bintley's The Dance House, Mark Morris' Sandpaper Ballet and Pacific, Stanton Welch's Maninyas, and Nureyev's Raymonda.
Mikhael was invited to join Miami's Maximum Dance Company as a principal dancer in 2000. He thrived in numerous works by artistic directors David Palmer and Yanis Pikieris, as well as such internationally respected choreographers as Ivonice Satie, Nicolai Kabaniaev, KT Nelson, Paolo Mohovich, Jean Christophe Blavier, and Daniel Rosseel. Mikhael rounded out his full-time ballet career with the Royal New Zealand Ballet in 2004. Over the next three seasons, he captivated audiences as Franz in Coppelia, Jonathan Harker in Dracula, Goro in Madame Butterfly, and the First Movement Principal in Sir Kenneth MacMillan's Concerto. Having last performed in San Jose in 2003, Mikhael is delighted to return to the Bay Area stage with San Jose Dance Theatre!
Level 4 Ballet, Conditioning, Pilates, Open Class, Lecture Demonstrations on Dance Conditioning & Injury Prevention.
Kim has a long history with San Jose Dance Theatre having studied with founding directors Paul E. Curtis and Shawn Stuart from age 6 and then grew through the ranks to perform Sugar Plum Fairy at age 17. She then went on to perform many of the classics with Milwaukee Ballet, contemporary ballet with Margaret Wingrove Dancers and Alonzo King's LINES, and toured the United States in Oakland Ballet's eclectic and Diaghilev era repertory. Kim returned to SJDT to teach and coach young dancers and appeared as principle guest artist for several seasons. She is best remembered as the Sugar Plum Fairy in the annual Nutcracker and as Beauty in Beauty and the Beast for which she received critical acclaim. All together Kim's performing career spanned 17 years to which she credits her Pilates training.
Certified in Pilates in 1996, Kim has since combined her skills and experience as dancer, teacher and Pilates instructor to educate and assist dancers of all ages in injury prevention, conditioning and rehabilitation. For 10 years Kim ran the Dance Medicine program at O'Connor Hospital's Center for Sports Medicine. She also gives presentations on the application of Pilates-based exercise for injury rehabilitation and performance enhancement to physical therapists, athletic trainers, physicians, chiropractors and dance instructors. In 2001, O'Connor Hospital awarded her the Certificate of Excellence. In 2011, Kim opened her own studio, ALIGN Pilates and Dance Conditioning, where she serves dancers and non-dancers alike. Kim is the proud mother of twin daughters and happy to rejoin SJDT's faculty.
Originally from Iowa, Asha trained at Ballet Des Moines under Serkan Usta and Lori Grooters. Scholarships from the Joffrey Ballet School Professional Trainee Program brought her to New York City where she trained under Francesca Corkle and John Magnus. In New York, Asha worked closely with Richard Marsden, re-staging and performing the role of The Chosen One in Nijinsky's "Rite of Spring."
She has performed numerous principal roles choreographed by Ballet for Young Audience's Artistic Director Ned Kinter, including "The Sugar Plum Fairy", "Lilac Fairy", and The Rose in "Beauty and the Beast", and has danced leading roles under the direction of Antoninette Peloso. In 2018, Asha presented her own choreography at the debut of her New York based Emotives Dance Company. She has acted professionally in contemporary and classical theatre and is a Master Barre Fitness instructor. Asha has performed with various companies and festivals around the S.F. Bay Area and is honored to be making her debut with San Jose Dance Theatre!
Pre-Ballet, Level 1, 2, & 3
Originally from Ukraine, Miss Irina studied ballet in her native city of Lvov at Lvov Opera ballet school. After moving to Bay Area she continued studying under Christine Morgan at L'Ecole de Dance and Florian Saqellari at Ballet Expression performing solo pieces in company productions. Miss Irina also studied under Luana Hidalgo at San Jose Ballet school.
In 2009, she joined Cassand Ballet and studied under Maître Rodolphe Cassand, for whom she performed solo pieces in his original works for several years and assisted Mr. Cassand with rehearsals. Miss Irina loves teaching and choreographing for children, developing their understanding of music and movement.
Modern, Tumbling Tots, Ballet Basics
Dance Teacher, Notator and Ballet Director from Ealing, London, and trained at the Laban Centre. Following an M.A. in Dance Research and Reconstruction at the City College of New York and a Professional Notator Certification from the Dance Notation Bureau in New York, Sian served as Paul Taylor's Notator for several years. She has notated and directed at venues such as the Juilliard School, the Dance Theatre of Harlem, and Hofstra University.
With the eye of a dancer and choreographer, Sian enjoys staging notated works as if they were being freshly created today. Her teaching credits include instructing in the Dance Department at SUNY Purchase and City College of New York, and she has been a guest artist at Stanford University. Sian danced with SenseDance in NYC before moving to Dublin, Ireland where she spent several years teaching dance and raising her family. Sian currently resides in San Jose, CA and is happy to share her wealth of knowledge with San Jose Dance Theatre.
Chinese Tumbling & Stretching
Grace Lu trained in Chinese Classical Dance at the FeiTian Academy of Art. She performed as a Principal Chinese dancer in various world-class theaters around the world. Miss Lu has been teaching Chinese classical dance and tumbling in the San Francisco Bay Area. Many of her students have won 1st and 2nd place awards in competitions, due to Miss Lu's unique teaching methods and experience.
Anthony Charles T. Solomon started dancing at the age of 4 at his local studio in San Jose. In 1998 Charles got the opportunity from his teacher and mentor, Joy Sinnott, to become an assistant teacher, and in 2001 became a full-fledged teacher of his studio. In 2007 he tested and became a member of Dance Masters of California chapter 13 and Dance Masters of America. Since then he has held the offices of Second Vice President, First Vice President, President and past President of DMC chapter 13. He has also been The DMC ch.13 delegate at the Dance Masters of America National convention.
Charles' performance credits include San Jose City Hall, Disneyland and countries around the world including Mexico, Ireland, Scotland, Germany, Czechoslovakia and Italy. He has also been a featured dancer with the San Jose Symphony Orchestra and the East West Shriner Game Half Time Show. Charles' choreographic credits include, Lincoln HS Dance Dept., St. Francis High School Musicals, Piedmont Hills High School Musicals, Willow Glen High School Dance Team and the CSUMB Dance Team. He has also done choreography for many quinceaneras, cotillions and flashmobs, including those of PHHS Faculty and students, Saratoga Chamber of Commerce Classic Cool Car Show and the American Cancer Society. Charles has also choreographed many award winning routines on the Regional and National level and has also received the Grant Gray award two times for best new choreography at De Anza College. He is proficient in teaching many levels in the subjects of Ballet, Tap, Jazz, Lyrical, Contemporary and Hip Hop and is also the Creative Director of the Dynamics Performance Team. Recently Charles and the Team celebrated their 15th season. In honor of this, they received a special commendation from U.S. Senator Dianne Feinstein for their ongoing dedication to celebrating the performing arts. Charles hopes to instill the love and Joy of Dance to whoever he might be teaching. And also to help his dancers realize, that through hard work, the final performance can be so rewarding and can even change your life!
Kathryn began her dance training very young at the YMCA and at age 6 was attending classes at San Jose Dance Theatre. After training with such schools as San Francisco Ballet, Boston Ballet, and Western Ballet, she joined Smuin Ballets/ SF where she performed soloist roles as well as being part of the original cast of Smuin's Christmas Ballet. She then joined State Street Ballet as a principal dancer where she did leading roles including touring Taiwan and China as Beauty in Robert Sund's "Beauty and the Beast", which was featured in Dancer Magazine. She danced in the chorus at San Francisco Opera Ballet and Santa Barbara Opera Ballet. Kathryn has done numerous guest appearances in the San Francisco Bay Area, including Western Ballet. She has also explored musical theatre, where she has performed supporting roles in West Side Story (AMT), Cats (Sierra Repertory) Brigadoon (Lyric Theatre) and others. Kathryn is a Yoga and Pilates teacher by day, where she has taught throughout the Bay Area, Santa Cruz, Santa Barbara, Brooklyn and in Manhattan. Yoga and Pilates has been a wonderful cross training to her dancing through the years.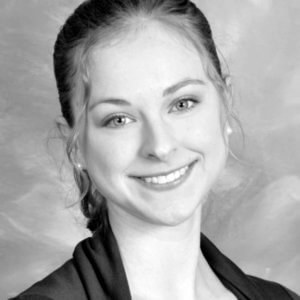 Raised in a military family, Havilah has lived and danced in many places, most recently relocating from Pittsburgh, Pennsylvania to the Bay Area. After training at the Heidelberg Youth Services in Germany, at The Washington School of Ballet, and at Ballet Nova Center for Dance in Arlington, VA, and attending various summer programs including Boston Ballet SDP and the Rock School for Dance Education, she danced professionally with Texas Ballet Theater under the direction of Ben Stevenson, O.B.E., for six seasons. Her favorite moments include dancing various roles in many of Mr. Stevenson's full length ballets, including Dracula, Don Quixote, Swan Lake, Coppélia, Sleeping Beauty; especially as "Clara" in The Nutcracker, and in his pas de deux "End of Time." Other special moments include dancing in George Balanchine's Serenade and Theme and Variations.
Since retiring from a professional ballet career, she seeks to give back to the dance world in the areas of accompanying and teaching. Though she started piano at a young age, it was the training of former Texas Ballet Theater accompanist Peter Kim that prepared her to play professionally, and she hopes to honor his legacy of beautiful, inspirational, uplifting music with every class she accompanies. As a teacher, she seeks to nurture, encourage, and motivate students of all ages to reach their full potential as dancers through a strong foundation of classical ballet technique, musicality, and artistry. When not at work, she enjoys the domestic arts and traveling with her husband.
GUEST FACULTY HAVE INCLUDED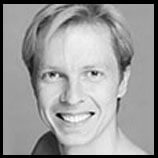 Principal Dancer, San Francisco Ballet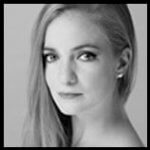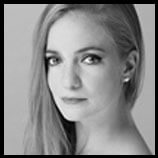 Principal Dancer, San Francisco Ballet
Performer, Cincinnati Ballet, Faculty member of The Rock Studio.
Former Principal Dancer with Ballet Nacional de Caracas, Channel Islands Ballet, Miami City Ballet, State Street Ballet, and Diablo Ballet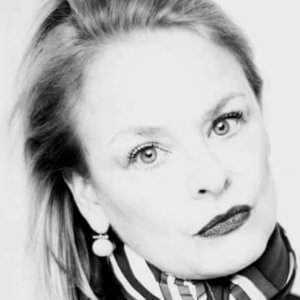 Former Soloist, New York City Ballet and Current Faculty, Pacific Northwest Ballet
Michael Howerton. San Jose Dance Theatre alumnus and beloved "Drosselmeyer" in The Nutcracker.  Formerly with Margaret Wingrove Dance Company and Mark Foehringer Dance Project of San Francisco.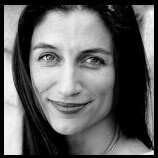 President of the California Dance Educator's Association (CDEA)
Laura Rafey, former member of the Fairfax Ballet Company and former teacher at SJDT
Founder and Artistic Director, Zohar School of Dance and Company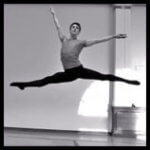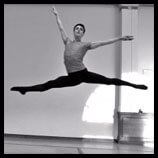 Ballet San Jose, Company C Contemporary Dance Co. and Menlowe Ballet. Best known for his leading role of "Johnny" in Blue Suede Shoes.
Founder and director of PUSH Dance Company in San Francisco and a San Jose Dance Theatre alumna
Lydia Martinez-Campos, M.F.A.
Director of the Silver Creek High School Dance Program and a San Jose Dance Theatre alumna