Be a part of SJDT's Studio Company
San Jose Dance Theatre's Studio Company features dancers from the academy program and students from the wider Bay Area community. The company provides young artists with exceptional classical ballet training and substantial performance experience. Studio Company members develop comprehensive technical proficiency, dynamic musicality, and authentic artistry through a variety of performance opportunities. 
Studio Company dancers are involved with all San Jose Dance Theatre productions with the professional company dancers. They also support the community outreach programs of San Jose Dance Theatre. 
Join San Jose Dance Theatre Company and Academy onstage this spring with the new production of full-length Sleeping Beauty. 
Students and adult dancers from across the Bay Area and surrounding cities will come together this may.  Delivering a brand new community dance event to the San Francisco Bay Area.
Sleeping Beauty will be held at  The Hammer Theatre Center May 21 – 23, 2021. Three exciting performances filmed and streamed onto the SJDT digital platform and with social distanced audience. 
As one of the first community dance events for 2021 we are excited to safely bring the San Francisco Bay Area together for this very special event.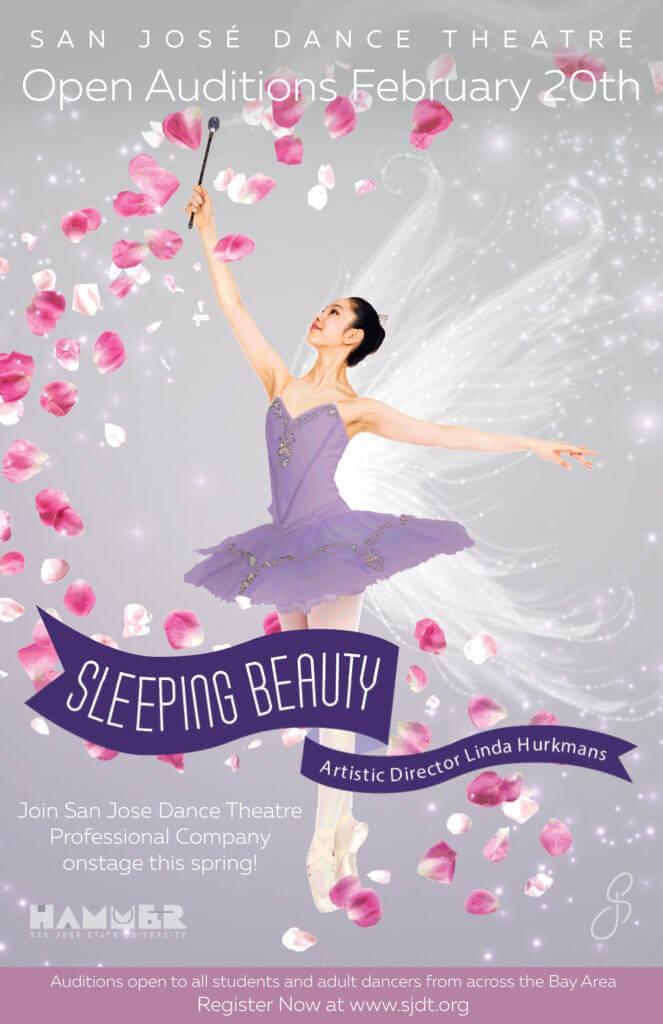 Frequently Asked Questions