San Jose Dance Theatre supports Nigerian Ballet School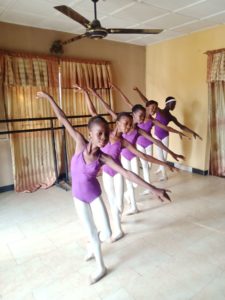 In these unprecedented times, San Jose Dance Theatre and Artistic Director – Linda Hurkmans, are out in the global community to send a message of hope and collaboration. Hurkmans has reached out to a Nigerian community to provide free classical dance masterclasses as part of SJDT's commitment to support dance across the globe.
Leap of Dance Academy, Ojo Lagos Nigeria, is a not for profit organization. The Academy is directed by Daniel Oweseni Ajala, a self trained dancer. Ajala's students take free dance classes and also receive free costumes. He provides these for free as his students are from low income families who cannot afford the luxury of dance education. Ajala has work tirelessly since 2010 developing the dance program in Lagos.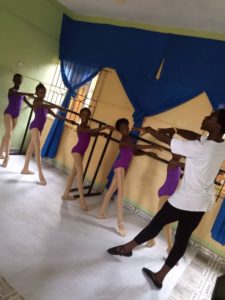 Hurkmans passion to support young dancers has extended to Leap of Dance by regularly providing support for Ajala over the years. With this current global pandemic, San Jose Dance Theatre will again lend a helping hand to this inspirational school by providing masterclasses for the students.
Out of this crisis, San Jose Dance Theatre has strengthened this global friendship to inspire dance and wellbeing in hard times. Hurkmans hopes that through this, she can provide more opportunities for the young dancers and provide hope in this time of need.
San Jose Dance Theatre was established in 1964 and has a long history of supporting young dancers. The organization has inspired many talented individuals to lead the dance community in the Bay Area and across the globe. Hurkmans has continued this long tradition over the past 7 years and is excited to provide this amazing opportunity in Lagos, Nigeria.
"Having the Artistic Director of San Jose Dance Theatre, Miss Linda Hurkmans herself, teach us during this difficult time for the world with the Corona virus pandemic, is a very humbling experience." says Daniel, owner and Creative Director of Leap of Dance Academy.
"We look forward to our students learning from a professional ballet teacher outside our normal vocational training with their Director, Daniel Ajala. This will give them a broader understanding of ballet across the world because of the wealth of knowledge Miss Linda has from her dancing career and teaching. We follow San Jose Dance Theatre! We are so thankful and are so excited for Miss Linda's Masterclass from the USA to Nigeria!". Ajala says.
Media enquiries – Michael Pappalardo – [email protected], (669) 291 5434
For immediate release